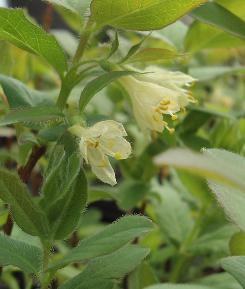 Haskap is an exciting new berry crop for North America. Also known as Honeyberry or Edible Blue Honeysuckle, it is a new super fruit, a flavor-filled berry with consumer appeal and great nutritional qualities. Our varieties are developed at the University of Saskatchewan. All varieties offered are exceptionally cold hardy and the highest quality available.
We have Haskap plants for sale - place your order soon to avoid disappointment.
Use a pollinator variety with every 3-5 plants production plants. One variety alone will not produce fruit. Better pollination results in higher yields!
To order for 2017, simply download the PDF version of the order form and print it off. Fill in the quantities required for each item and then scan and email us.

If you are using a mobile device, you may not be able to view the above files.
Install Adobe Reader for mobile here